Drainage Systems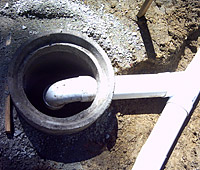 You might be planning about creating or improving your landscape today. You have probably thought of getting the best place for every element like the outdoor kitchen, fireplaces, fountains, ponds, waterfalls, plants, and trees. However, have you been also planning about what to do with the underground? We are talking about your drainage system.
A drainage system is a basic structure that is very important in any water management. This system is very complicated because of the different components that you need to understand before you go on constructing the elements in your landscape area. The drainage systems found in houses, offices, buildings, garage and other engineering works is as important as those found in landscapes or lawns, especially the ones with hard to manage hills, ponds and water features.
Always make sure that you have a carefully constructed drainage system so that all effort, time, and money spent for your landscape will not be in vain.
What's Ok or Not Ok with the Drainage System?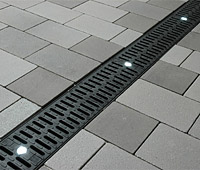 The system for drainage should maintain a foundation of underground construction where water may flow, as the ground level is first taken into consideration. This efficiently keeps buildings or houses strong for years. Hence, if you want to keep your landscape safe from flood for the next years, you need to make sure that you have a good drainage system, which is installed and maintained by professionals like Turf-Care Lawn and Landscape Service.
Inefficient drainage system can lead to major problems such as destruction of the various elements in your landscape. Therefore, professional handling and detailed approach towards drainage installation and maintenance is very important. Water may drastically leak out in non-particular spot. This can also cause disaster in dwellings and nearby places. This is the reason why drainage system requires proper installation.
Proper Drainage Design is the Key
Though repairs can be done with problems to water management, prevention is always better than cure. Turf-Care Lawn and Landscape Service always prioritize this for every entity or individual who needs proper water management system. We assure every client that every drainage design is matched to the requirements of your landscape to eliminate any possible problem at the end.
For Your Drainage System Construction Needs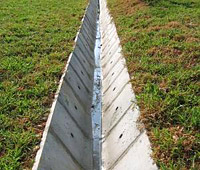 In case you are having problems with your drainage system or planning to construct a new one, our services will ensure security, quality, efficiency and dependability. This includes all your needs for drainage. Since we are also into concrete works, expect that we are knowledgeable with regards to the construction of drainage systems. Experience the best service you can have for your drainage system with us. We guarantee you good service including all the maintenances.
We Accept Small or Big Drainage System Projects
Whether a small or big drainage system project, our team of skilled professionals will see to it that it is completed based on the design and quality standards. You deserve to enjoy a beautifully landscaped area with excellent drainage system installed. Please call us now for free estimates.
Areas We Service:
Arroyo Grande, CA
Cambria, CA
Cuyucas, CA
Grover Beach, CA
Guadalupe, CA
Lompoc, CA
Los Alamos, CA
Los Osos, CA
Mission Hills, CA
Morro Bay, CA
Nipomo, CA
Oceano, CA
Orcutt, CA
Paso Robles, CA
San Luis Obispo, CA
Santa Maria, CA
Vandenberg Village, CA